Disclosure: My family and I were offered a free overnight stay and dinner. All opinions are my own.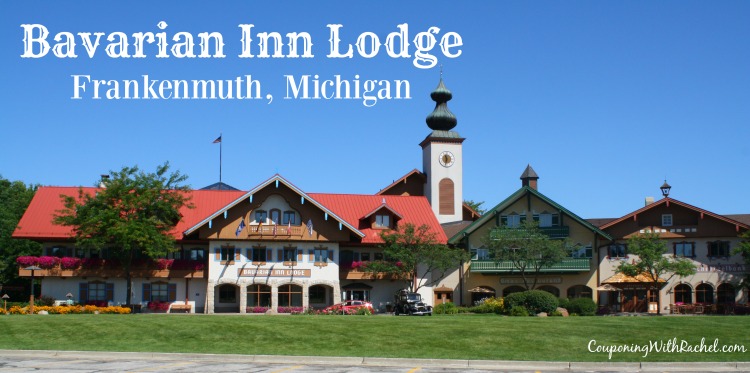 **Find me on Facebook, Instagram, and Twitter!**
Need a little getaway? Frankenmuth is just a short drive from Ohio!
I've heard about Frankenmuth, Michigan for many years but had never visited until this year. Located only about three hours from northeast Ohio, Frankenmuth has so much to offer. Described as "Michigan's Little Bavaria", Frankenmuth is a place packed full of adventure! You'll find a city that celebrates Christmas year round, horse-drawn carriage rides, covered bridges, riverboat cruises and world famous chicken dinners. Need a little getaway to enjoy the simple joys of life? Frankenmuth is the place!
While visiting Frankenmuth, Michigan, we stayed at lovely hotel located right in the center of town called Bavarian Inn Lodge. While this is a very large hotel, it is full of charm and has a real family feel to it. As we crossed the historic covered bridge we could tell right away why this hotel was so popular. Nestled on the banks of the beautiful Cass River, Bavarian Lodge Inn's manicured lawns and gorgeous buildings make it look like you stepped right into a fairy tale.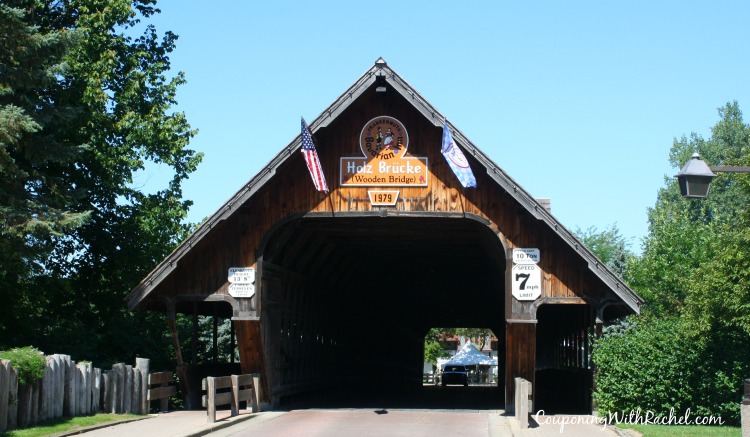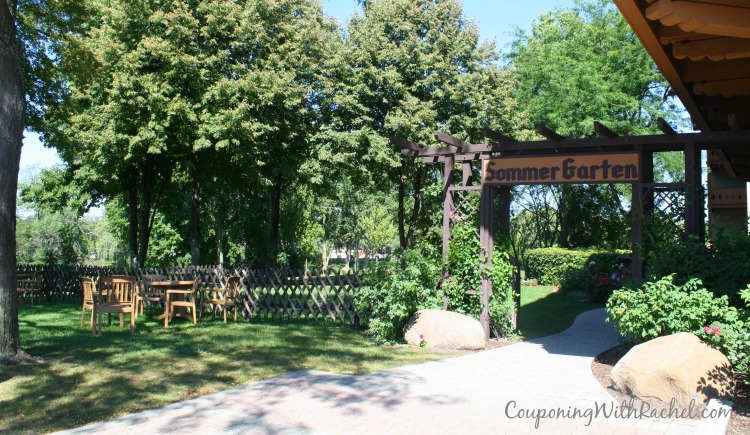 At check-in, I was warmly welcomed by the staff at the desk. They showed me the easiest way to get to my room, where to park and all the hotel amenities, including four indoor pools and three whirlpools, an exercise room, four tennis courts, an 18-hole indoor miniature golf, a Family Fun Center and so much more!
The Bavarian Inn Lodge boasts 360 European-themed guest rooms, including whirlpool and family suites. All of these rooms include a mini refrigerator, flat screen TV, iron & ironing board, coffee maker, and blow dryer. We stayed in a large family suite that overlooked the Family Fun Center and mini golf course.
Our two-bedroom suite offered up a large living room with a pull out couch, separate seating area with a table and chairs and bathroom with tub and shower. It had a separate bedroom with two double beds and a second window looking down on the Family Fun Center. Our room had two TV's which really came in handy when the kiddos wanted to watch cartoons.
Our beds were really comfy and the bedding top notch. Even with our family of five, we had a ton of space. I really liked the decor inside the room which had a Bavarian vibe to it from the pictures on the wall and the unique table and chairs.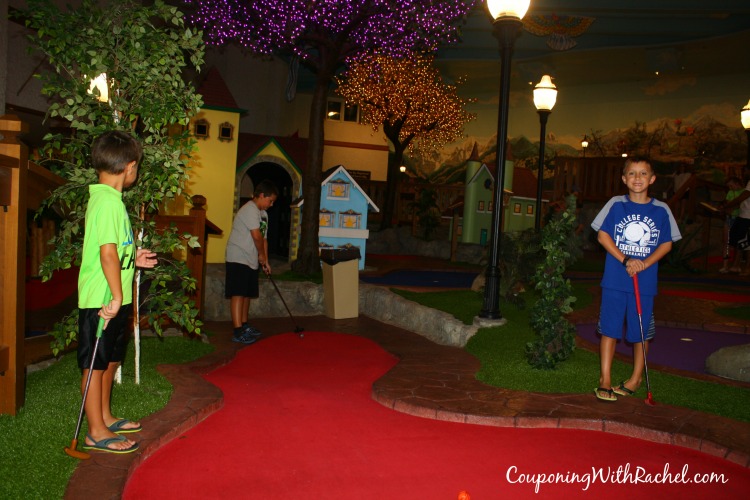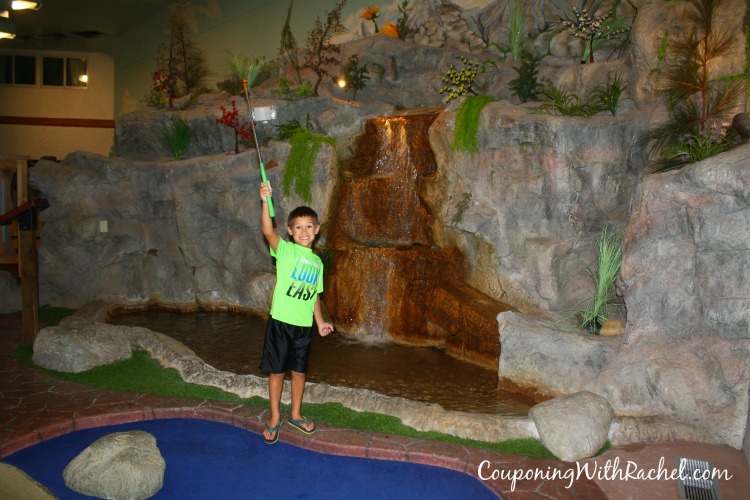 Before dinner my boys begged to try out the 18 hole miniature golf course. For only $5 per kiddo, I thought it was a deal! If you plan on playing more than once day, they offer an all day special also. From a walk-through house and a large waterfall, my boys had a blast playing min golf. Their favorite part was that they got to KEEP the golf ball! What a fun souvenir!
After golfing, we hit the pools. The Bavarian Inn Lodge has four indoor pools and three whirlpools. Looking for some kid-free time? One pool and whirlpool are reserved especially for adults without children. Looking for an adventure? Bavarian Inn Lodge offers hotel guests two water slides. My boys were are super excited that they were all tall enough to ride! I even went down a few times! I loved the disco lights in one…super fun!
The Bavarian Inn Lodge Waterslides:

The Tower Twister Body Slide-Height requirement is 42".

The Bavarian Blast Tube Slide-Height requirement is 48" or 42″ when riding with an adult.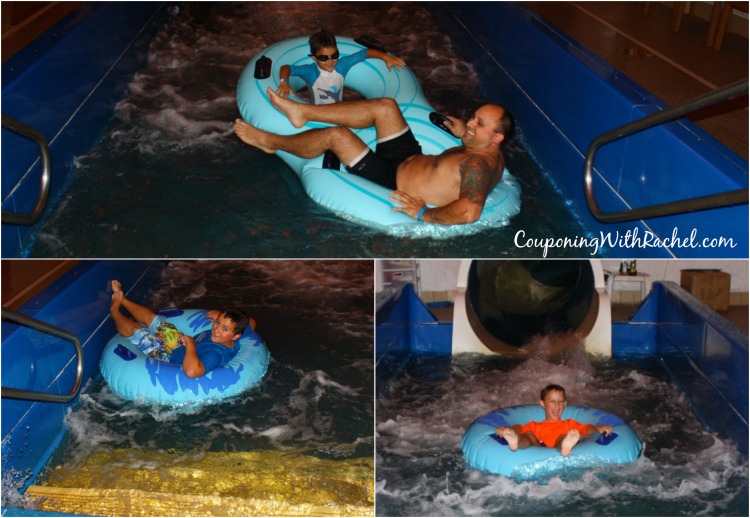 Want to play a few games? Bavarian Inn Lodge has you covered! Their Family Fun Center is the largest hotel arcade in all of the Midwest, offering more than 150 games. While we didn't have time to play this visit, we are sure to put this on the list next time.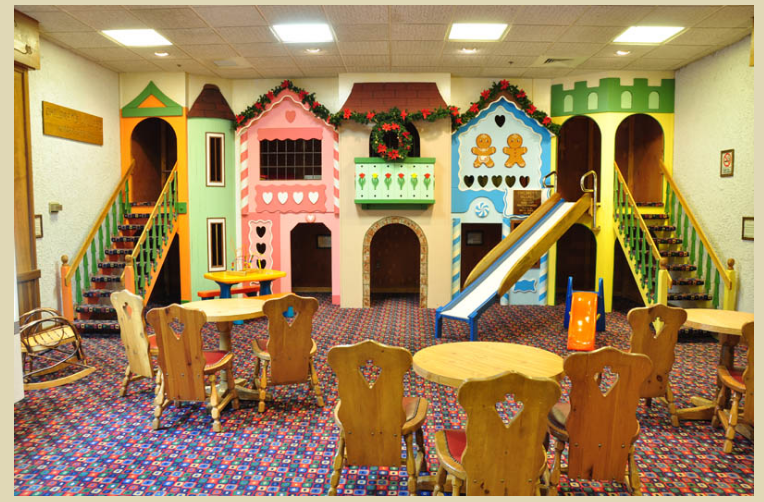 Photo courtesy of Bavarian Inn website
If you have little ones, be sure to take them down to the play area. They'll let their imaginations soar while playing in this gorgeous area. Located right off of the Family Fun Center it's easy to find and a great place to let your kiddos burn off a little of their energy.
Once we got hungry we headed down to the famous Bavarian Inn Restaurant. For days before our trip, we'd been told by countless friends that this was the place to eat. I can assure you, they were right!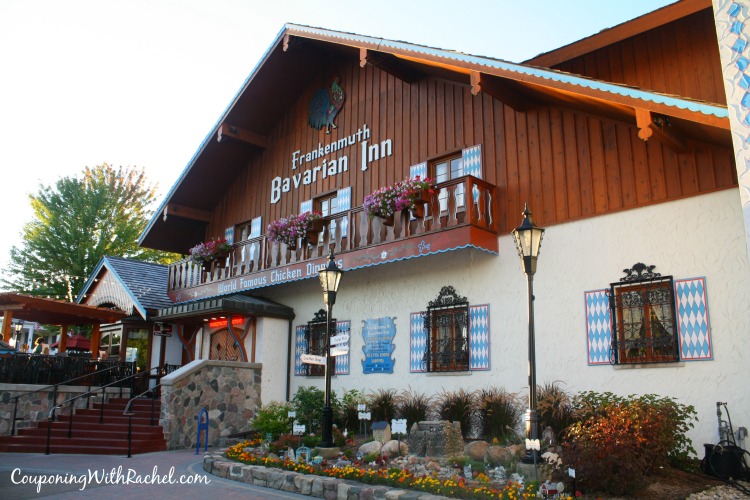 Located just a short walk over the covered bridge (or hop on the free shuttle), the Bavarian Inn Restaurant fits right into downtown Frankenmuth. From the charming decor both inside and out, to the authentic outfits worn by the servers, you know you are in for a treat as soon as you walk in. Be sure to look around either before or after your meals. There are large murals around the restaurant as well as shops on the bottom floor.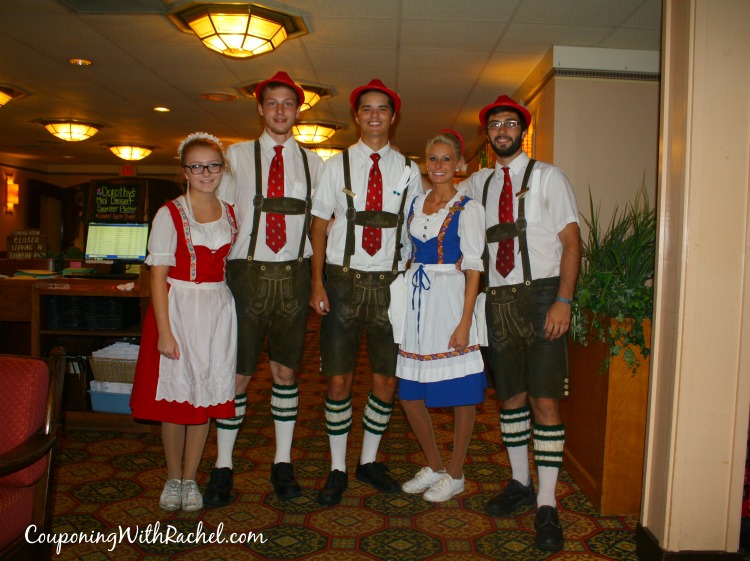 The menu was large but there were more than enough items to choose from. While I choose the Ultimate Family Syle Barvarian Dinner which was a sampling of five meats, my husband choose the Chicken Cordon Bleu. All dinners are served with a ton (and I mean a TON) of side dishes, fit for a king. These include stollen (fruit & nut bread), housemade white bread, noodle soup, cole slaw, pasta salad, Michigan seasonal salad, baked dressing, vegetable du jour, 100% real mashed potatoes and gravy, buttered noodles & housemade ice cream. I've never seen so much food in my entire life!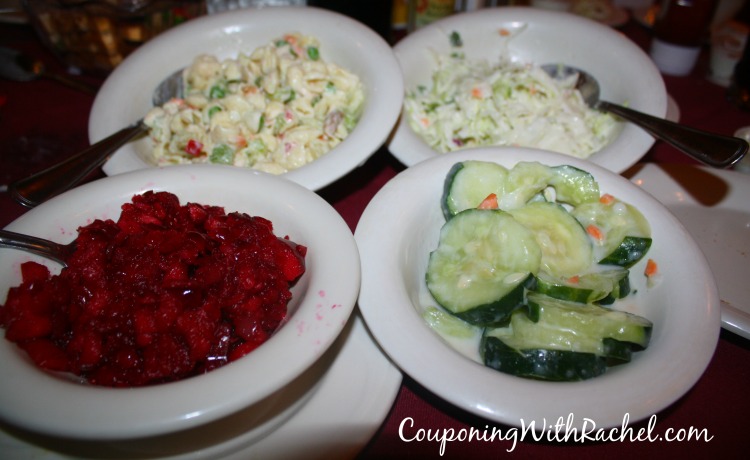 The Ultimate Family Style Bavarian Dinner
A sampling of five meats served Family Style with the same dishes that accompany the Family Style Chicken Dinner plus sauerkraut and potato cheese puffs. Includes Frankenmuth® Chicken, Smoked Pork Loin (Kasseler Rippchen), Marinated Roast Beef (Sauerbraten), Bratwurst (Smoked Sausage) and Schnitzel (Breaded Loin of Pork)
Both my husband and I loved our meals. Our meats were juicy while tender and the food was all served piping hot. It was so interesting trying out authentic entrees while also eating some old favorites such as dressing and buttered noodles. Everything about our dinner was simply wonderful.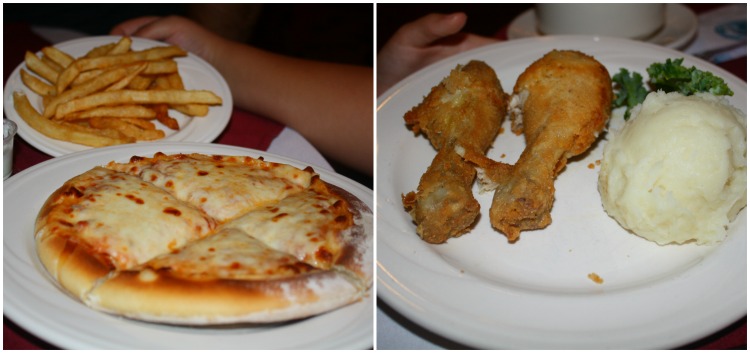 My kiddos stuck with the regular kid's fare such as pizza, chicken legs and hot dog. My middle son choose mashed potatoes and gravy as his side dish and declared them to be the best he's ever had. In fact, he ate mine too! All of my boys finished their meals and were so full two of them turned down the ice cream at the end. Now that tells you how good the food is!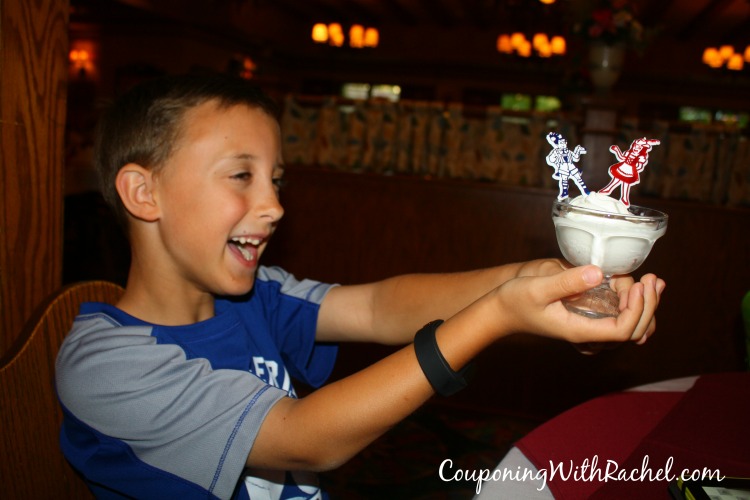 We had such an amazing time during our stay in Frankenmuth, Michigan and really hope to visit again. If you are planning a trip, be sure to check out the Bavarian Inn Lodge and Restaurant. You won't be disappointed!